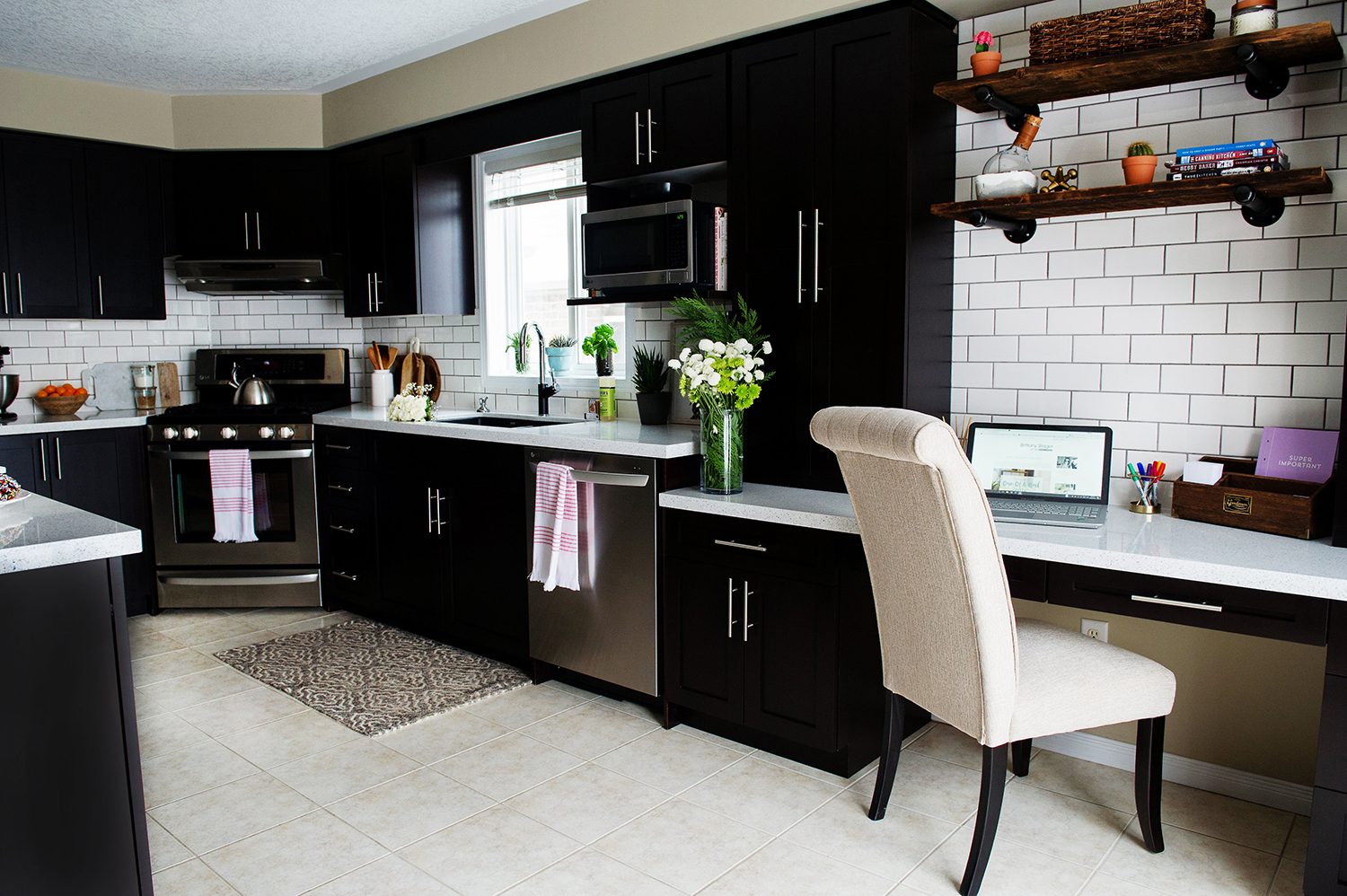 What if you could remodel your kitchen without the headache of a major renovation and, depending on your scope and selection, for a fraction of the cost? Rose DiFonzo, kitchen and bath installation expert at The Home Depot, suggests a simple way to make your dream a reality.
"One economical way to give your kitchen a visual overhaul involves cabinet refacing," she explains. "Not many homeowners know that they have the option to veneer the exterior of their cabinets and just replace the cabinet doors and drawer fronts. If you are satisfied with the current kitchen layout and the interiors of your cabinets are in good condition, cabinet refacing might be the service for you."
The process. After an in-home consultation, a team of insured and licensed installers remove all existing doors, drawer fronts and hinges from your kitchen. Surfaces are then prepared and applied to all visible cabinet exteriors in either laminate, vinyl or matching veneer. Once they apply and trim all coverings, they install new doors, drawers and hardware. To finish the look, you can add mouldings and accessories to make your new kitchen pop.
The possibilities. If you want a more customized look, cabinet refacing projects can be combined with other kitchen updates for a one-of-a-kind space. For example, you can transform a standard door base cabinet into a set of pot and pan drawers or increase storage space with additional cabinets.
The advantage. Get the look of a kitchen makeover with less mess and time. With installation of between two and five days, a wide variety of traditional and contemporary styles to choose from, and no surprise plumbing or electrical costs, cabinet refacing is the perfect solution to getting the kitchen you want for the budget you have. www.newscanada.com